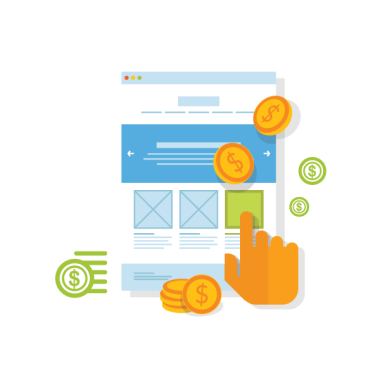 Search Engine Marketing (Pay-Per-Click)
Search Engine Marketing is the most direct way to generate immediate new business. Managed properly, SEM can take your business to the next level.
We design comprehensive PPC strategies that target prospective new customers, Retarget bounced traffic, and generate measurable leads. With experience in nearly every line of business, you can rest assured that the campaign is built to succeed immediately.
We deliver results that help our clients achieve their business objectives. We manage our clients' accounts on a daily basis and monitor bid prices and budgets to ensure that we are maximizing ROI.
Our outstanding results are due to our complex and tailored approach which includes a detailed overview of our client's business and aspirations for Pay Per Click advertising, as well as a review of options featuring a prioritized list of recommended activities.
Search Engine Marketing
SEM campaigns are the best way to generate new business. You're only charged when someone is taken to your website or calls directly. You control the messaging, with the ability to completely control when/where your ads are shown.
PPC Remarketing
Not every person converts on their first visit. Retargeting allows you to continue to advertise to that user for a specified amount of time to give them another chance to do so.
Social Advertising
Need to generate awareness about your brand, product or service? We'll develop a social advertising strategy aimed to meet KPIs and your targets.
TrueView Youtube Ads
TrueView ads are an excellent pairing with other paid mediums due to the very inexpensive costs coupled with detailed targeting options. It's also a very effective way to extend the reach of your TV commercial to an audience that's abandoning cable.
We have the expertise to create award winning campaigns on Google AdWords, Bing, Facebook, LinkedIn, Twitter and YouTube.
Are You Meeting Your Goals Online?
We build campaigns from scratch, or evaluate your existing campaigns in order to determine potential areas of improvement. Let us know what you're doing today and we'll take it from there.